---
Alder Falls
---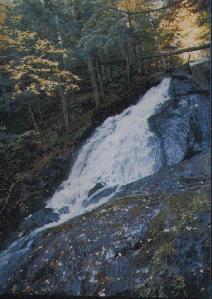 Water Source

Alder Creek

Location

2 1/2 miles southeast of Big Bay

Size

30 foot drop

Directions

Take County Road 550 north from Marquette toward Big Bay for approximately 20 miles. Turn left on the "two-track" trail just south of the bridge over Alder Creek and take the left fork. Go about .6 mile to a small sign nailed to a tree that says "No motorized vehicles or litter please," and park there. Follow the trail down the steep slope to the falls.

Trail

The trail is about a fine-minute walk down a steep trail.
Return to Waterfalls in Marquette County I
Page last updated 07 Jun 2003.
Email comments to dmmaki@MichelesWorld.net