Frog Stamps
---
I have some Frog Stamps that my husband found for me and some that were sent to me by others. You may click on the image to see a larger version of these stamps.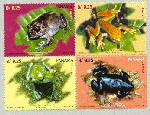 Here are four stamps from my friend Mariana in Panama. Gracias, Mariana!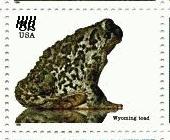 U.S.A. from the Endangered Species series. Click here if you want to see the whole sheet of the Endangered Species stamps.
Australia

Columbia

Great Britain
Germany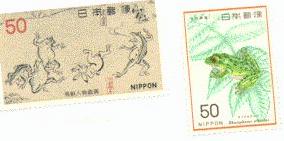 Japan
Mongolia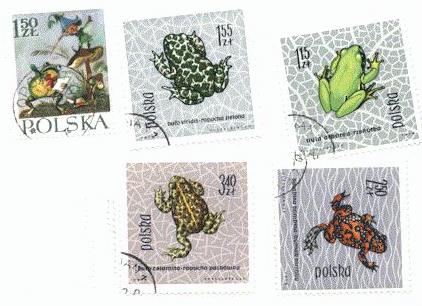 Poland

Sweden
See more frog stamps on Frog Stamps II.
Click here to see two more Frog Stamps, one from the Netherlands and one from Bermuda, on World Wildlife Fund First Day Covers.
Page last updated 25 Aug 2004.
Email comments to dmmaki@MichelesWorld.net