Frog Postcards in Series III
---
Click on the thumbnail images to get the full-sized image.
---
"B.K.W.I.", Austria (3 postcards)
This series was printed in Austria. The three postcards I have are numbered 4069, 4071, and 4073. If you have any additional cards in this or any other of the series, I would love to include them. You can contact me at the e-mail address below.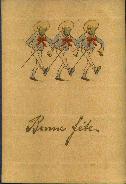 Sent from Belgium in 1907.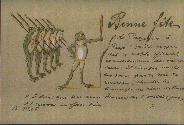 Sent from Belgium.
This is a German card sent from Switzerland in 1908
Unmatched Series (3 postcards)
I'm not sure if these three cards are actually part of a series or not. But since they are similar, I'm putting them together.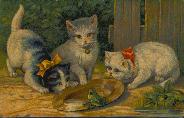 Sent from Iowa May 6, 1908.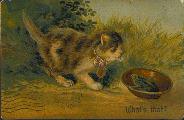 "What's that?" sent from New York August 8, 1908.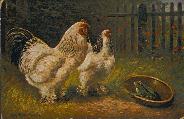 Not mailed.
Series by artist H. Horina (2 postcards)
These two postcards are numbered A495 and A504.
"If I only had a home, sweet home" sent from Iowa July 18, 1911.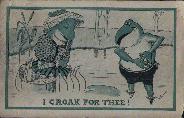 "I croak for Thee!" sent from Iowa November 25, 1912.
Page last updated 01 Feb 2003.
Email comments to dmmaki@MichelesWorld.net